Join the AI-CUBE LABORATORY to disrupt the future of AI & BG in the process industry!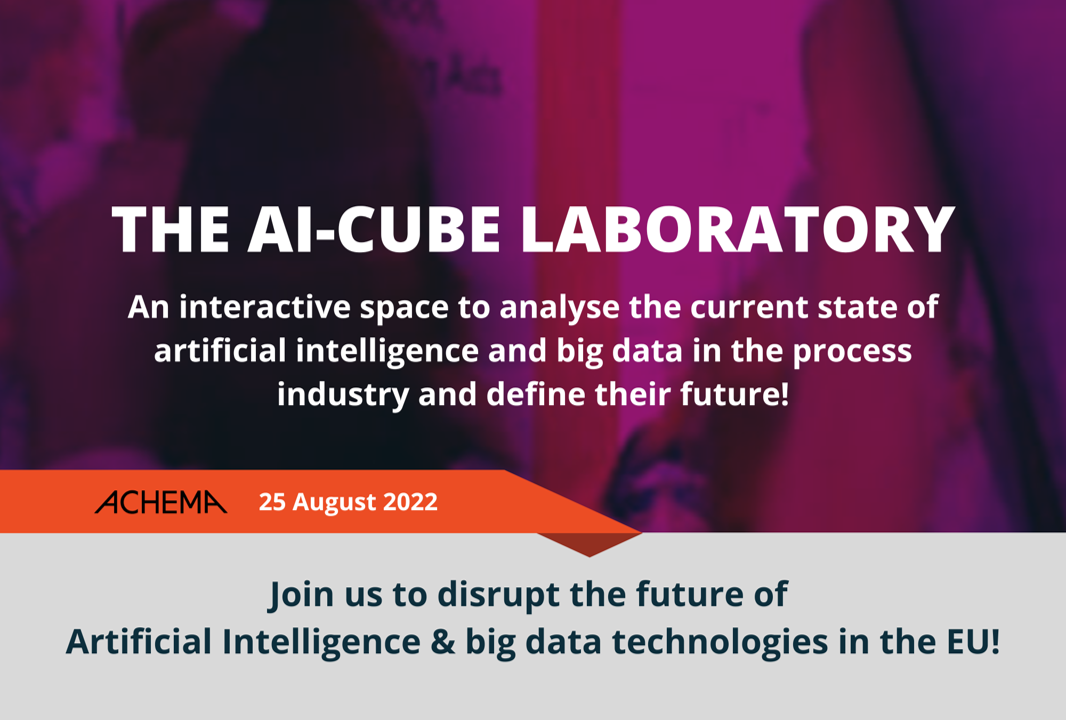 19 Jul 2022
AI-CUBE invites you to the AI-CUBE LABORATORY to analyse the current state of Artificial Intelligence and Big Data in the Process Industries and define their future!
In the frame of the ACHEMA '22 Conference, the consortium of AI-CUBE will host two workshops on Thursday 25th August :
– the VALIDATION WORKSHOP, to explore the current state of these technologies in the Process Industry. Experts are invited to challenge and validate the project's findings thus far through interactive sessions, resulting in future-oriented guidelines that will help the future implementation of projects and increase the rate of AI use throughout the industry.
– the BUSINESS MODEL GAME, to unravel the ideas that could impact the Process Industry and make them thrive.
Provided with an overview of the existing value chains, main business problems and opportunities, and the most common AI and BD technologies utilized to tackle them, players will explore the status quo and create new AI and Big Data-driven business models for the Process Industries.
Timing:
11.00 to 12.00 – Business Model Game
13.00 to 14.00 – Validation
15.00 to 16.00 – Business Model Game
16.00 to 17.00 – Validation
Join us to disrupt the future of artificial intelligence and data-driven technologies in the EU!
Your insights are extremely valuable to us!